That Grate Election thingy (1st eva. Foggy, Compo and Clegg, &c.)
Herewith, my contribution:
Normal working environment: Studio 12, 8 cameras, serial digital Standard Definition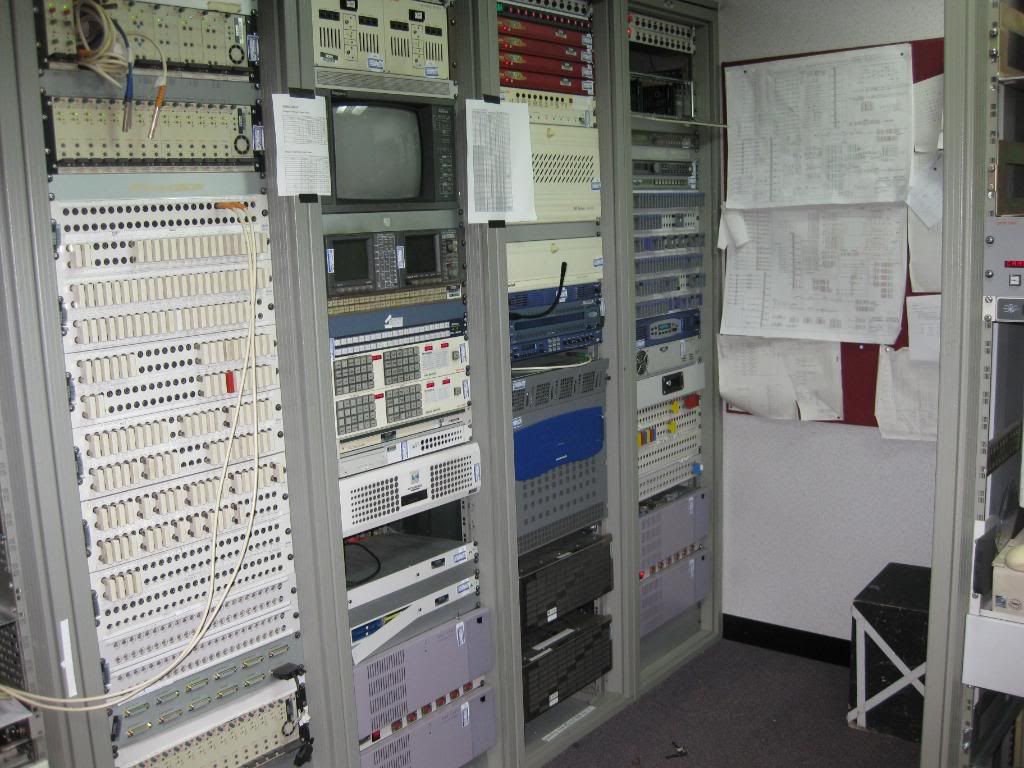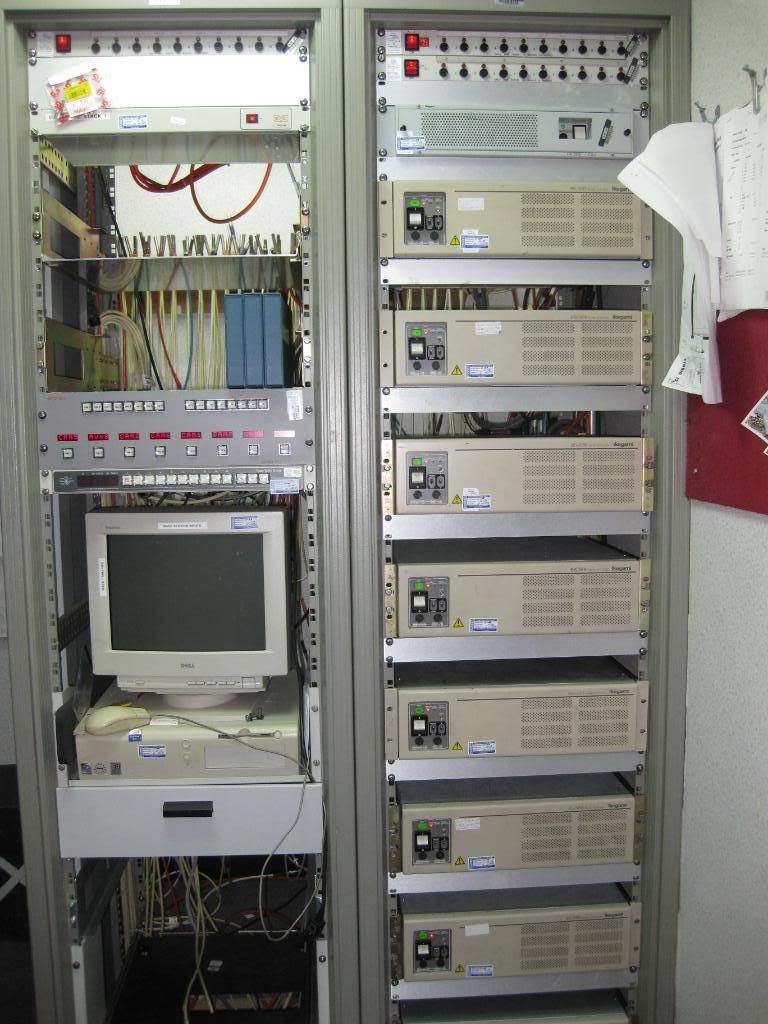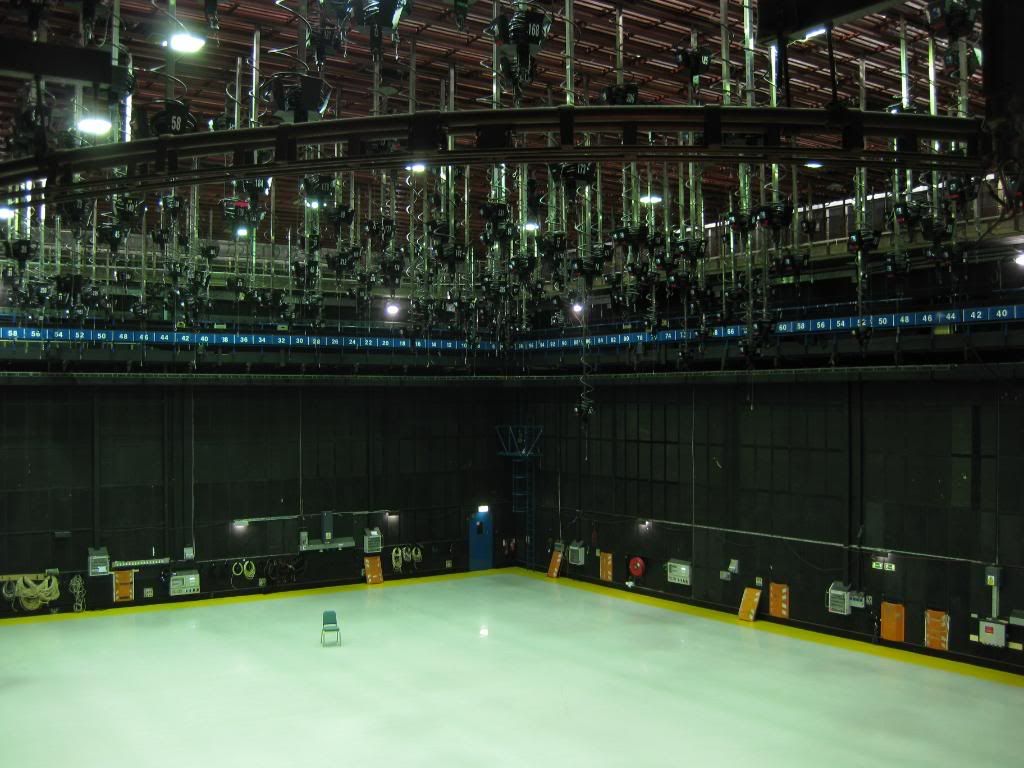 Then:
Emptied of camera kit, to allow us to run HD cameras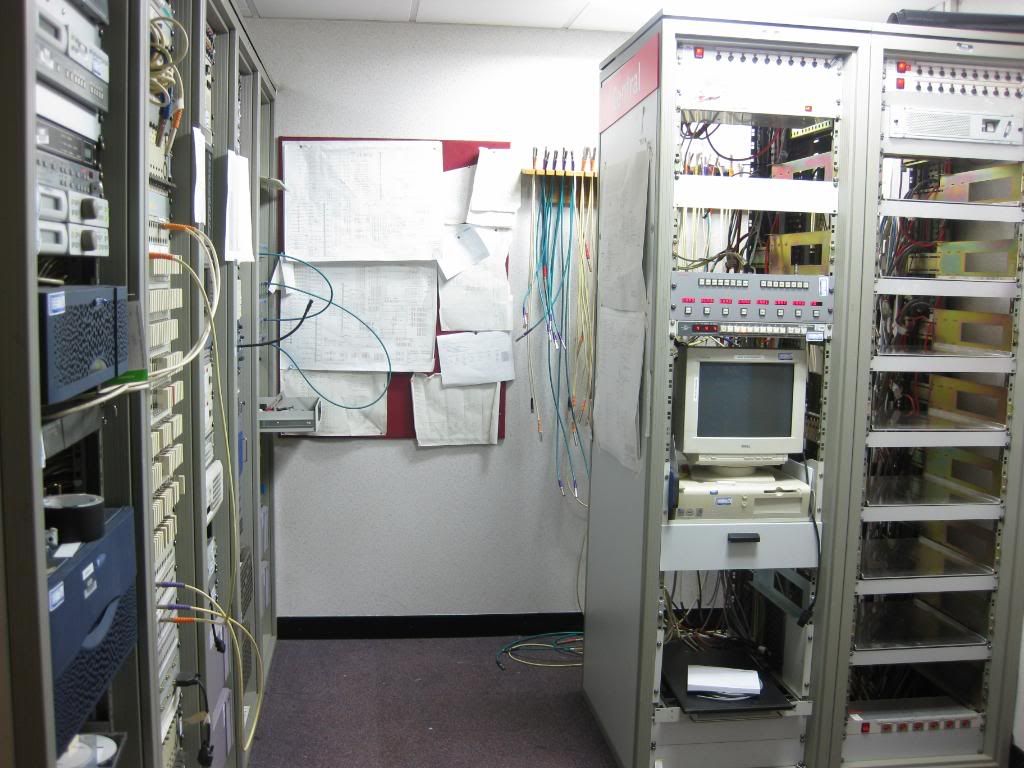 ...and someone's left a large pile of stuff on the studio floor
Ooh look, an HD matrix...
...and some VTRs...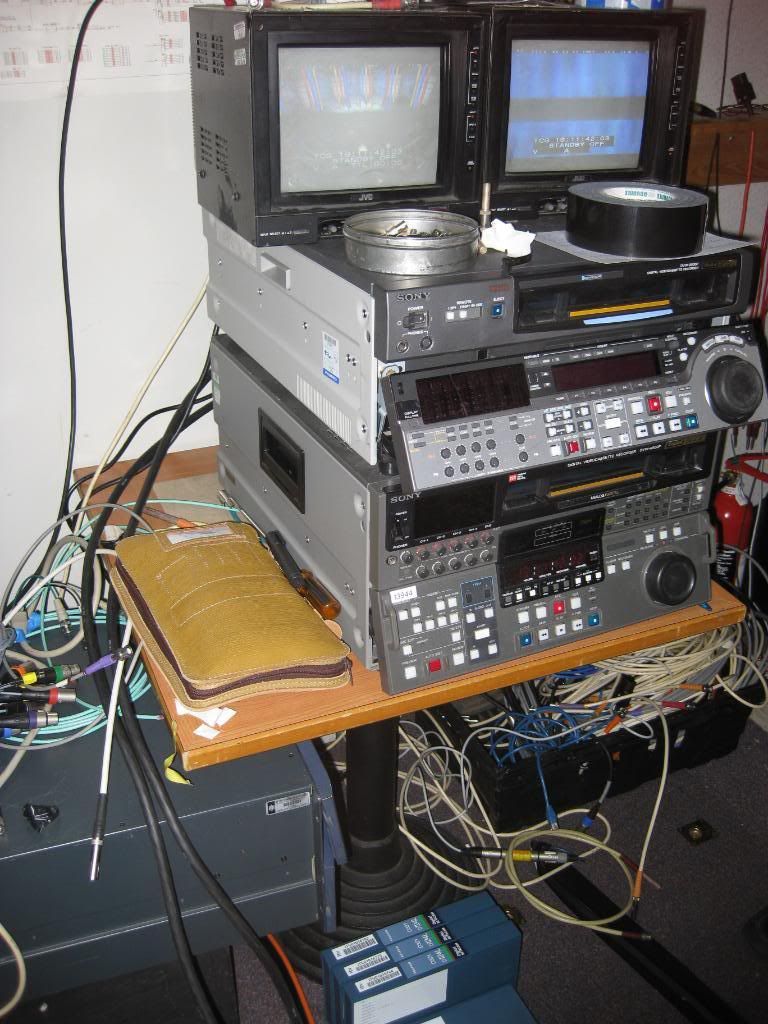 ...and some wires...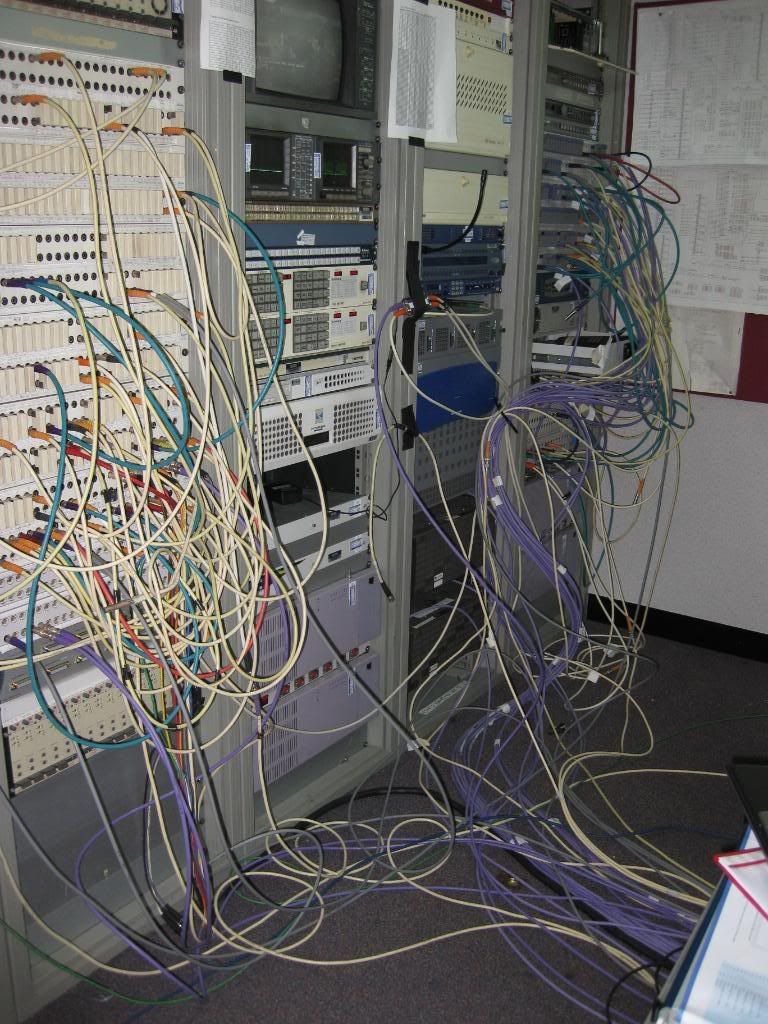 ...
lots
of wires.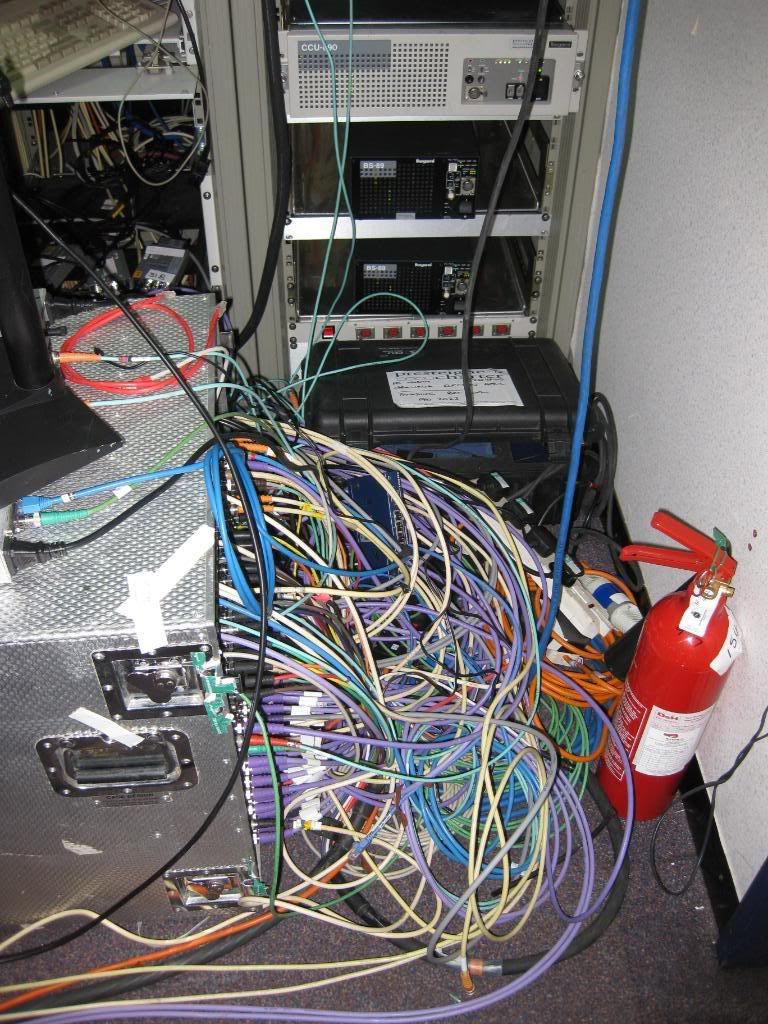 Now the floor looks like this: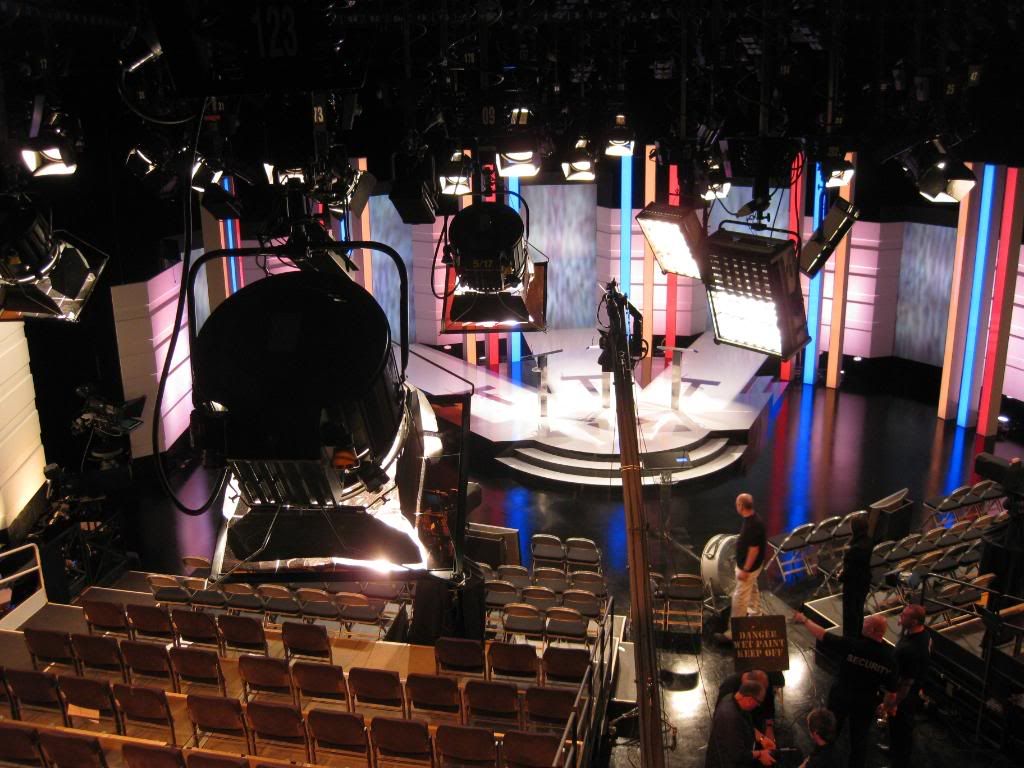 Then suddenly, it's all over.
Now I have hols, and a lie down.