On Sunday, I took the opportunity to catch the train up to Leicester to visit Hilldodger and partake of the above mentioned ride, which he had organized.
It was a ride of about 10 miles out to a picnic and then back again - the unusual bit was that bicycles had to be of a type in use before 1973 (no MTB or BMX), and riders had to be outfitted to suit the period of the bike.
We had: 70's flares and afro on a young lady riding a Chopper; swinging sixties fashion and tennis whites; along with several pre-war and wartime outfits.
I didn't take any photos while riding - my 1937 tandem was a handful with tooo small toe-clips and an unfamiliar (to me) stoker.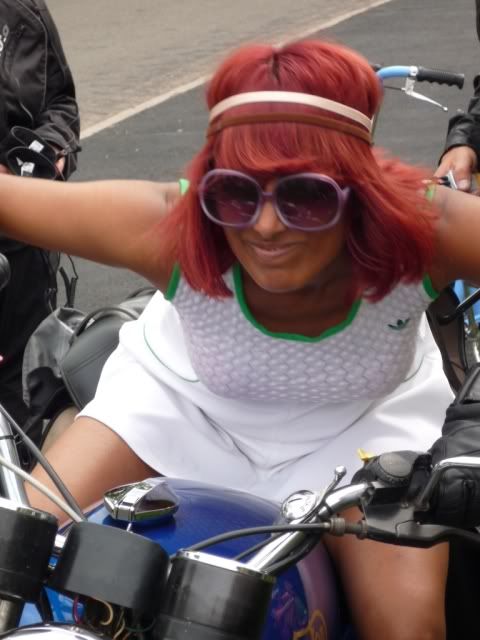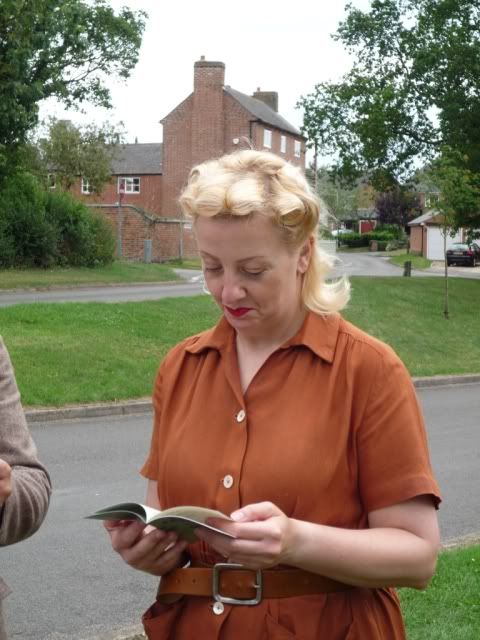 A bike being requisitioned for the war effort:
A bad photo of me & my stoker
Edit - ...and one from the Leicester Mercury:
On the Monday I returned home with the tandem.
That's a 85 mile ride solo on a very heavy tandem. I'm glad I didn't do it in full costume, but I did wear brogues and plus-fours.