Due to knee problems (intense hurty, hurty) there's no cycling at the moment. Which is a definite BAH! To keep the BAH! under control, I've been sorting out the growing things.
My little helper - a miner bee nest entrance. Must remember to NOT dig it up..
The veg plot so far - many bean plants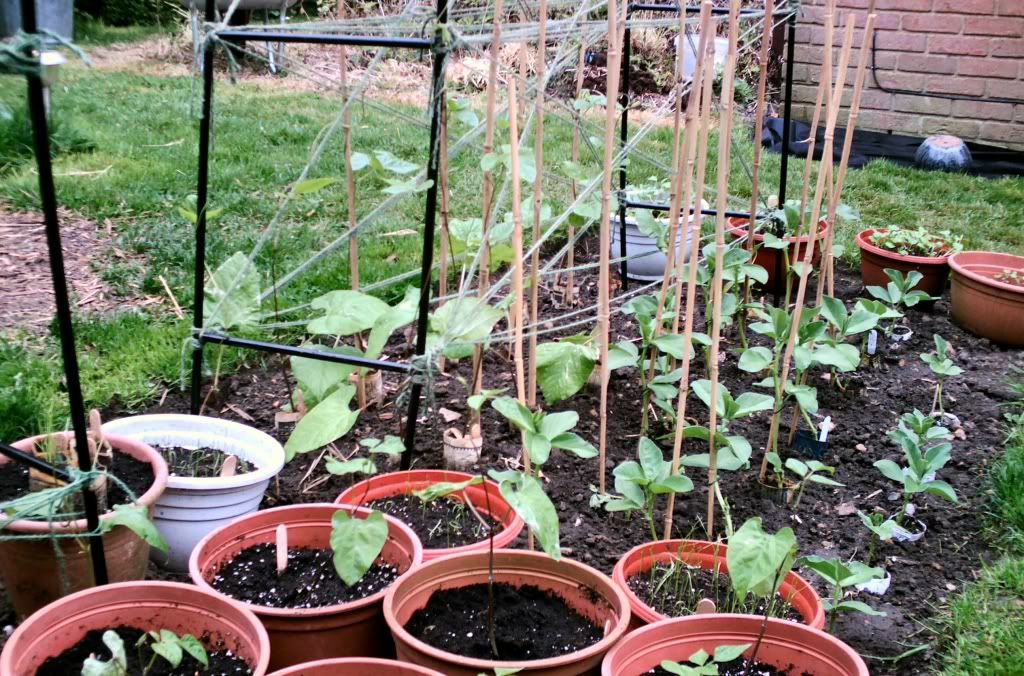 The 'greenhouse' - had to repot stuff..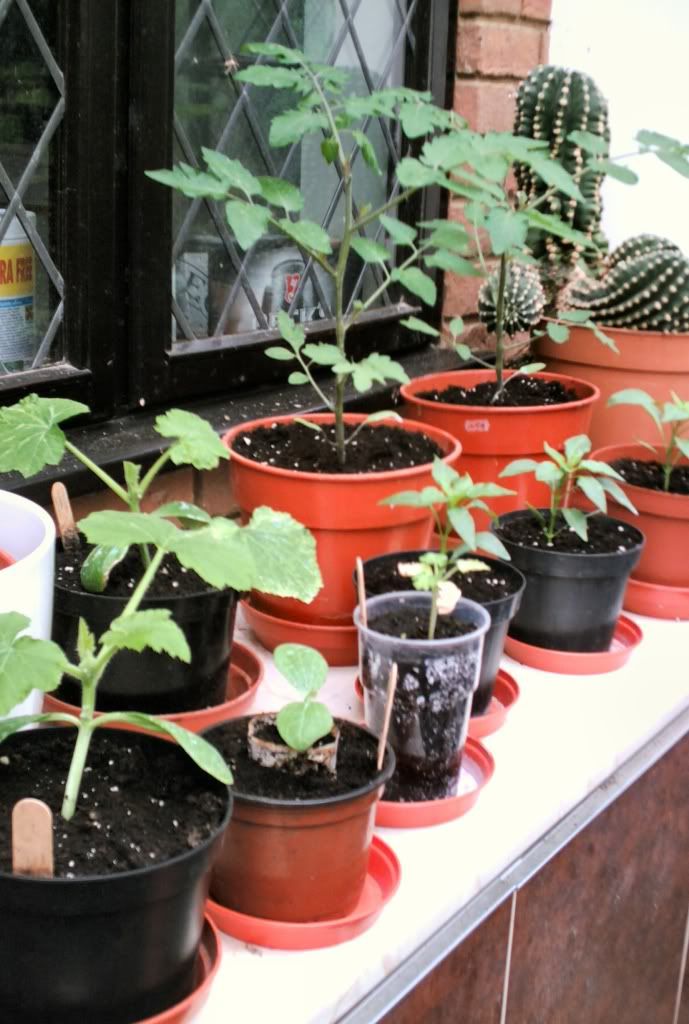 Mind you all this planting out, repotting, sit down, get up, sit down, get up, carry plants, dig.. can't be doing my knees any good either. Glad TA has done the heavy digging for me